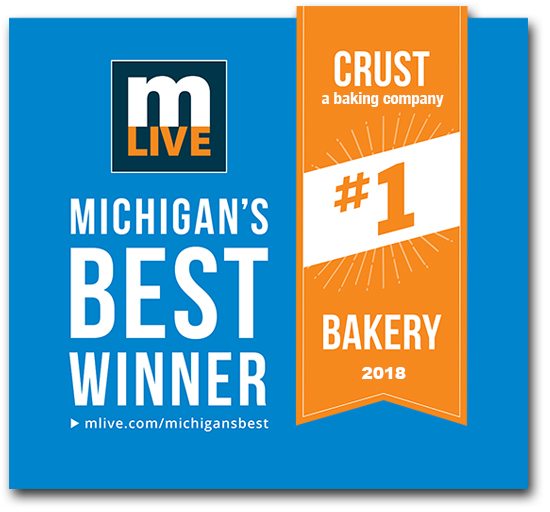 In early March 2018, mLIVE Media Group surprised us all by declaring CRUST as Michigan's Best Bakery.  Here's what they had to say when they made the announcement,
"We got 220 nominations and visited 45 bakeries on our search for Michigan's Best, and it all bakes down to CRUST in Fenton.
"The bakery was declared Michigan's Best by our team of Amy Sherman and John Gonzalez after weeks of research. We won't lie, we have the sweetest job in the world.
"For best bakery, we were looking for places that bake a variety of items, and bake them with care, excellent technique, and high-quality ingredients. We wanted a true bakery, not purely  a doughnut shop, although many of our top picks made excellent doughnuts as well.
"CRUST truly rose to the top, with an incredible baking facility, putting out absolutely amazing baked goods."
Click here for more information and some great photos.